The ARIES serves as a "bridge" between music files on network storage or high quality online streaming services and the consumers' DAC — enabling DACs for the first time to stream high-resolution music quickly and wirelessly in virtually any sampling rate, including DSD, Double-Rate DSD and DXD.
 
The inputs of ARIES include Dual-Band high-speed WiFi, Gigabit Ethernet and USB 2.0 port. The outputs are USB audio host buffered by AURALiC's patented ActiveUSB? technology; low jitter digital audio outputs: AES/EBU, Coaxial and TOSLINK. The USB audio host can deliver PCM from 44.1 to 384 KHz at 16-, 24- and 32-bit resolutions as well as DSD, Double-Rate DSD for compatible USB DAC. The other digital outputs are limited to 192 KHz at 24-bit in maximum according to S/PDIF standard.
ARIES is bundled with AURALiC's Lightning DS App. The App has the capability to fully control ARIES to browse your music libraries on your network-attached storage (NAS), to stream high quality music content from service providers like Qobuz and WiMP, to control the playback and to select the hardware settings such as output channel and WiFi network, etc. The App also supports Songcast, a music distribution service that allows users to map computer's sound to any Lightning-equipped system and to map sound between different Lightning systems in the house and streaming sound though Apple AirPlay. 
The ARIES Streamer Bridge will be available in two models:
ARIES LE: The standard model with low-phase noise crystal and standard external PSU. 
ARIES: The set-up model with two individual FemtoClocks for both USB audio host and digital outputs, low noise internal design to eliminate jitter and AURALiC Purer?Power? based 10uV low noise external linear PSU. 
Technical Features
 
AURALiC

Tesla Platform
ARIES is powered by AURALiC's proprietary Tesla hardware platform that includes a Quad-Core ARM Coretex-A9 processor running at 1GHz, 1GB DDR3 onboard memory and 4GB internal storage. The Tesla platform has a calculation ability of 25,000 MIPS, more than enough to decode a vast spectrum of audio formats, including AAC, AIFF, ALAC, APE, DIFF, DSF, FLAC, MP3, OGG, WAV, WV and WMA. AURALiC has chose this platform for a long term supporting consideration, the feature planned include DSD upsampling, room acoustic treatment and other acoustic DSP function.
Gapless

, Multiple Room Solution
By using OpenHome structure which is adopted by U.K-based streaming solution manufacturer Linn, ARIES as well as all other Lightning based products support several advanced functions such as on-device playlist that allow control software to turn off during play and complete supporting of multi-room, multiple control points — functions that are not part of the legacy standards of the Universal Plug and Play (UPnP) and Digital Living Network Alliance (DLNA).
Dual

Femto

 Clock*
The ARIES with two individual Femto clocks for both USB audio host and digital outputs: the clock used for digital outputs are in charge of generate master clock of digital signal to ensure lowest jitter performance for all digital outputs. Accordingly to our measurement, the USB controller's master clock can also effect sound quality as it effect USB interrupt timing when joint use with real time system, to maximum sound quality, ARIES also equipped with another Femto clock for USB controller.
Low Noise Linear PSU*
Excepting for low noise internal power supply design, ARIES also comes with an external low noise linear power supply unit. This PSU is based on AURALiC Purer?Power? technology with advanced AC filter and very low noise circuit design. The actual measurement shows only 10uV cross 20Hz-20KHz range.
*Not available in ARIES LE version
ARIES Specifications
Streaming Services
Local uPnP/DLNA library content
Qobuz and WiMP online streaming
Internet Radio
AirPlay and Songcast
USB hard drive files

Supported File Types
AAC, AIFF, ALAC, APE, DIFF, DSF, FLAC,
MP3, OGG, WAV, WV and WMA

Sampling Rates
PCM in 44.1Khz - 384Khz at 16 - 32bits
DSD64, DSD128, DSD256

Control Software
AURALiC Lightning DS
AURALiC RC-1 remote control 
OpenHome compatible software
uPnP AV  compatible software

Media Server Compatibility
Minimserver, Twonky, Asset UPnP, JRiver
DLNA/uPNP compatible server software

On-Device 
3" 256*64px OLED

Input
RJ45 Gigabit Ethernet
Dual-Band WiFi connection
USB 2.0 High-Speed for external disk

Output
USB 2.0 High-Speed for compatible DAC**
AES/EBU, Coaxial, TOSLINK***

Power Consumption
Standby: <2W
Playback:  15W at max.

Dimension
Appox. 9.8"W x 7.8"D x 2.7"H (25cm x 20cm x 7cm)

Weight
1.8 pounds (0.8kg)
** 'compatible DAC' means a DAC do not require a driver for Mac OS X
*** Sampling rate limited to 44.1K - 192K and DSD64 only

All specifications are subject to change without notice.
Lightning DS App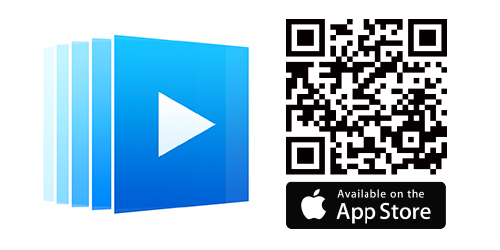 AURALiC Lightning DS is the official control software for all Lightning series hardware. The App is currently available for iPad with iOS 7.1 and above system only.
The Android cell phone versions is available for download directly through this link, as well as in Google Play Store.
The Android tablet and iPhone version are under development with Windows PC and Mac OS X versions in plan.